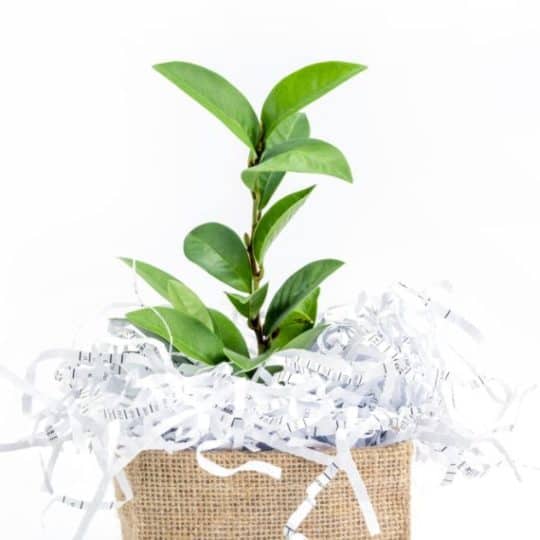 eStatements
Reduce your carbon footprint and view your monthly statements online.
A Greener Way to View Your Monthly Statements
eStatements are available for all members — even if you don't use Online Banking. Save the trees and shield your sensitive information from identity theft.
Access Your eStatements
Online Banking
When you log into Online Banking and navigate to the "Self Service" menu, select "eStatements" from the dropdown menu to visit the statement portal where you can see your last 18+ months of statements as well as tax forms.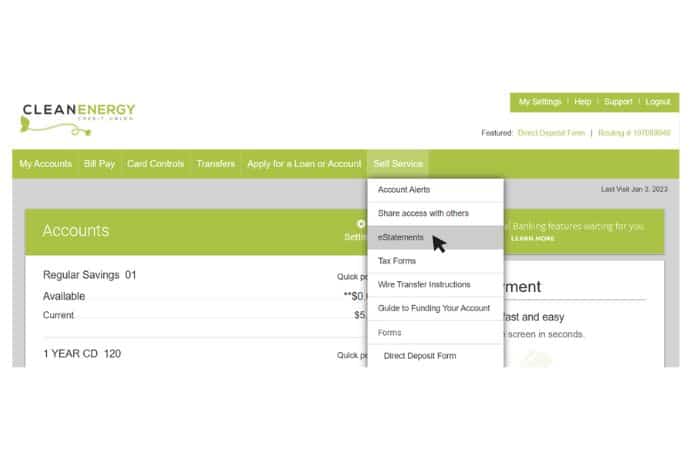 eStatement Portal
Not signed up for Online Banking? No problem. You can still view your eStatements directly in the statement dashboard by reaching out to our member service team at 720-479-7900 to [email protected]. Our team will send you credentials to log in to the eStatement portal.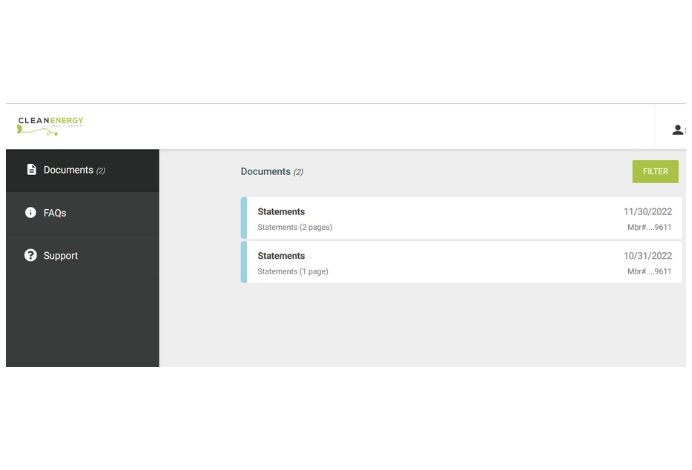 Got Questions? We've Got Answers.
If you only have a savings account, money market account, or Clean Energy CD, account statements are sent out at the beginning of each quarter. If you also have a checking account, any loan activity, or a CD that is maturing, statements will be sent out at the beginning of each month.
We strongly discourage paper account statements for two reasons: (1) protecting the environment is an important part of our mission, so wherever possible we try to reduce the use of paper as well as the need for shipping and transportation; and (2) Clean Energy Credit Union emphasizes a lean business model so that we can pass through the savings to our members in the form of better interest rates.
That being said, if you absolutely must have paper account statements, you can still sign up for them at the cost of $7 per statement.
Need Help? Get in Touch.
Call Us
720-479-8000
Monday-Friday
10:00 am to 3:00 pm MST
Chat Us
Chat hours are Monday-Friday, 8:30am to 5pm MST.