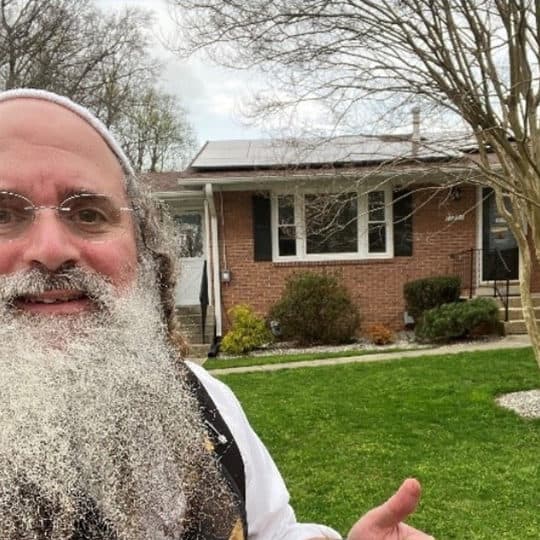 Join the Movement
With a minimum starting deposit of $5, you can support the clean energy movement and help other members do the same.
Where Passionate People Pave the Way for a Better Planet
We're an institution you can trust for affordable clean energy loans. Whether you're looking to be more energy efficient or buy a stylish new electric car, we're here to help you finance what's important to you.
Climate-Friendly Banking, with All the Benefits You Expect From a Financial Institution
We're a lot like other credit unions– but our passion for the environment is what sets us apart. When you bank with us, not only do you get great service, but you support a global movement.
We're More Than Just a Credit Union– We're Clean, Green, and Exist to Promote a Better World
We help mitigate climate change.
You're probably familiar with how climate change has affected our lives. While some institutions turn a blind eye, our vision is to face the issue head-on with loan options that reduce our impact on the environment. Read our story.
We are focused on clean energy.
We're solely focused on clean energy lending. It's not just our mission, but it's also in our DNA. Whether it's solar panels, electric vehicles, or green home improvements, we focus on the future of smarter, cleaner energy options. Explore our Clean Energy loans.
We are branch-less and online only.
Offering our services online helps us avoid the operating costs and carbon emissions that come with a branch location. With a user-friendly mobile-app, you can bank from anywhere in the world. Learn more about our online banking.
We empower you to speak with your wallet.
Where you put your money makes a difference. By shifting your focus to clean energy, you help improve the planet's economy while reaching your personal financial goals. Explore our products and services.
We are not for-profit.
We are democratically owned, meaning our interests are controlled by our members on a one-vote-per-member basis. We serve our members rather than stockholders. Read about our mission.
We are Clean Energy Credit Union.
What Our Members Say About Us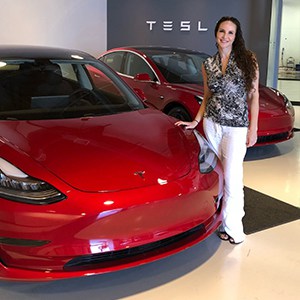 Clean Energy Credit Union helped make my dream of owning a Tesla come true. The loan process couldn't have been easier. Overall, Clean Energy CU has been incredibly helpful with answering questions and is always responsive to questions. They even helped me refinance to a lower interest rate! It's a pleasure being their customer, I'm so glad I found them!

— Linda
Calculate How Much Energy You'll Save When You Switch
See the impact your dollars can have each year your funds are deposited at Clean Energy CU.
Join in 15 minutes or Less
But first– here's what you'll need to get started.
Check if you're eligible
See if you're already part of an organization we recognize for eligibility. Don't see one? No worries– select "Enroll me as a member of Solar United Neighbors at no cost" during the application process.
Gather your important documents
Whether you're opening an account for yourself, a joint holder, or beneficiary, be sure to have a U.S. social security number and valid form of ID such as a driver's license, passport, military ID, or state ID.
Plan your deposit
Once you confirm eligibility, you can open a savings account starting with just $5. From there, write a check and mail it in or transfer money from an existing account using the account number and routing number.
See How You're Eligible to Join
There's a few different ways to join Clean Energy CU.
African-American Credit Union Coalition
American Solar Energy Society
Association of Energy Service Professionals
Colorado Renewable Energy Society
Electric Auto Association
Engineers for a Sustainable World
Georgia Solar Energy Association
Green America
GreenHome Institute
Illinois Solar Education Association
Northeast Sustainable Energy Association
Polar Bear Sustainable Energy Co-op
RENEW Wisconsin
Renewable Energy Owners Coalition of America
Solar United Neighbors
Texas Solar Energy Society
Women of Renewable Industries and Sustainable Energy.
Clean Energy Credit Union
Our Climate
350 Colorado
If someone in your immediate family or household is eligible through one of the above options or is already a Clean Energy Credit Union member, you're also eligible to join.
Just select "Enroll me as a member of Solar United Neighbors at no cost" during the application process and you're in!
Join Our Movement
Join us to work toward a cleaner, greener future. It's time to make the switch– Become a member today.